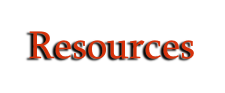 First Visit Form:
This Intake Form can be filled out eletronically and printed
with the proper information prior to your first visit:
*This form is in PDF format, which you can easily print. You will need Adobe Acrobat Reader, which you can download for free here:
If you would like to save the form (which you cannot do in Adobe), you can download an alternative PDF reader Foxit for free here.


Links:
General Information on Acupuncture:
Acupuncture.com

The Official National Institute of Health Acupuncture Section:
NIH.gov/health/acupuncture

Integrative Medicine Program at Oregon Health & Science University:
OHSU.edu

Oregon College of Oriental Medicine
OCOM.edu

National Certification Commission for Acupuncture and Oriental Medicine
NCCAOM.org

Recommended Books:
The Web That Has No Weaver: Understanding Chinese Medicine
by Ted J. Kaptchuk, O.M.D.

Between Heaven and Earth: A Guide to Chinese Medicine
by Harriet Beinfield, L.Ac. and Efrem Korngold, L.Ac., O.M.D.

Healing With Whole Foods: Oriental Traditions and Modern Nutrition
by Paul Pitchford

SuperFoods RX: Fourteen Foods That Will Change Your Life
by Steven G. Pratt